They are both SO sweet and were amazing coordinators of this event.
We had 3 air conditioned cabanas that included treats, a private pool area with lounge chairs and amazing company.
I was not very outgoing and didn't meet nearly all the people that were there, plus I hardly took any pictures, but I did make some awesome new friends and reconnected with some friends I made last year, too.
There were over $800 worth of prizes! We all gathered round and lots of people won HUGE!
I won a $25 gc to Aunties Sweet Life
Be sure to check out her shop. I can't wait to figure out what I want!! Eeeeek!
Overall, my momma and I had a great time!
Check back tomorrow for my post about my 4th year at the "What the Teacher Wants" blogger meet up!
I'm linking up with the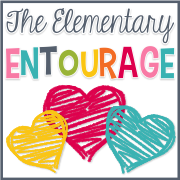 for their Viva Las Vegas Linky!